1. Click on the Add/Reactivate/Transfer Members link under My Admin.


2. Manage the members associated with each school using the options outlined in the legend:
3. Click on

Activate this member under the Report-Only Access section to reactivate an existing user.
4. To add another role to an existing user, use

.
5. Use the

Add new member function to add a new user. You will be required to fill out the following information: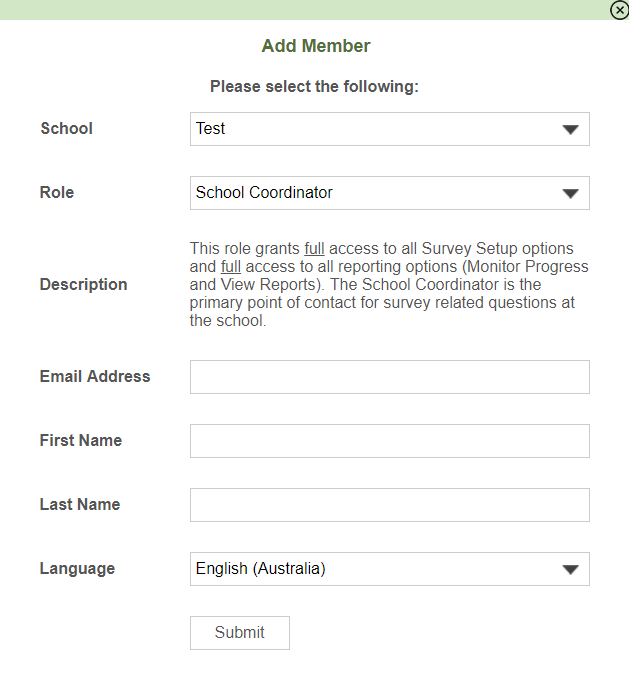 See the TTFM Account Roles and Permissions(this link opens in a new tab) article for more information on each role.