The Trend Report provides you with the ability to:
ANALYSE changes between different surveys
MEASURE the impact of policy or practise changes over time
EXPLORE how different populations (e.g., by year or sex) contribute to the overall trend
How To Interpret the Trend Report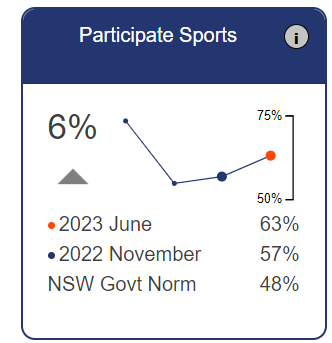 For each measure, a chart will display the following:
displays the values for each survey snapshot and the difference between them;

shows a line graph of the most recent survey results;

allows you to hover your cursor over any point

to view the exact value of that survey; and

features a NSW Govt or replica school norm for comparison.

*NSW Govt Norms are based on the data from Term 1 of the first year the measure was included.
*The replica school comparison is based on all data from Snapshot 1 2015 and Snapshot 1 2016, to reflect a
'rolling' replica line. Advocacy at School, Happiness, Optimism, Academic Self-concept are based on Snapshot 1 2016 data only. Intellectual Engagement composite, Rigour, and Growth Orientation are based on Snapshot 1 2018.
You can change the information within the charts through the following options:

Compare - Compare current trends against the previous 2 years.
Sort - Sort by Largest increase and smallest increase.
Refine - Uncheck boxes to only show specific measures of interest.
Export - Download to PDF
To further explore your Trends in detail - You can click on any trend chart to explore how different population groups (e.g., year or sex) contribute to the trend.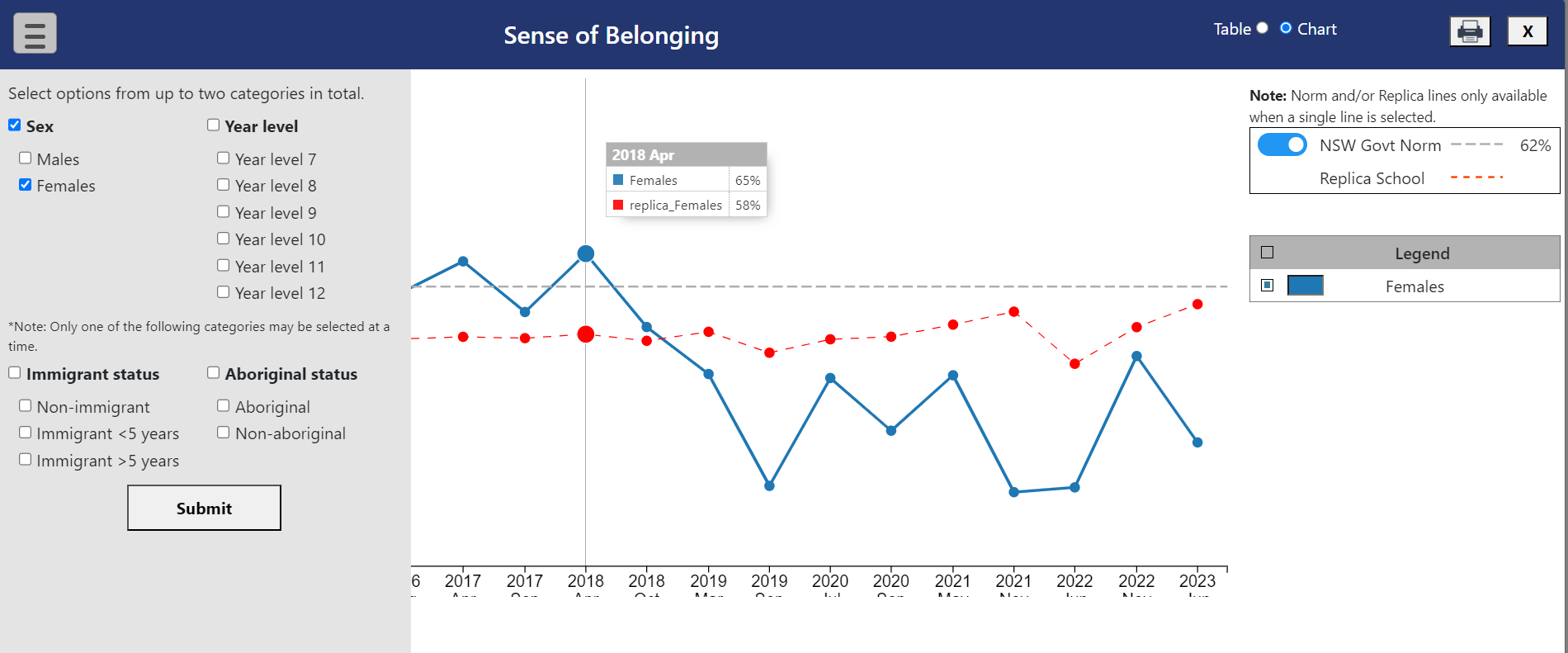 * Example trend report for a school's female population.